My name is camille.
I ask a lot of questions.
ANTIOXIDANTS

After all this negative caffeine-talk, I'm excited to finally share why I'm SO EXCITED about coffee…and it has to do with ANTIOXIDANTS, baby!

First, I want to clarify that there are a variety of benefits to coffee. I strongly believe it is a key social instrument, fit to tune only the best conversations. It offers comfort. It creates a habit of peace. The smell alone contributes to positive mental-health.

While I promise to talk more about these in the future, right now I am going to focus on my main love affair with coffee: ANTIOXIDANTS.



FREE RADICALS

We've all heard of antioxidants....but.
What exactly is an antioxidant, and why does it matter??

In order to describe the antioxidant, we have to explain what OXIDATION (through FREE RADICALS) is. What exactly are we "anti" anyway?

I think what surprises most people is that OXIDATION is a normal product of metabolic processes. People tend to think that oxidation is always bad—a product of the polluted world we live in.

But the truth is that our cells always produce OXIDATION—and thus need ANTIOXIDANTS—on a normal basis.

Usually, our body is able to combat this damaging oxidation (more on what that looks like in a minute). But unfortunately, our world operates in an environment increasingly more exposed to such oxidative conditions. And problems result when these conditions (like pollution and preservatives) produce more OXIDATION through FREE RADICALS than we have a supply of ANTIOXIDANTS.


What Are Free Radicals And Why Do They Matter?


Here's a cell. Specifically, one in a membrane.


Now here is that same cell attacked by FREE RADICALS.
BAM.

If we zoom in to one of these tiny little lights, we will get the free radical (surrounded by its electrons) we see in the upper right corner of the image below.


Free Radicals work (or I should say DON'T WORK) like this:
They are lacking an EVEN number of ELECTRONS (the charged particles that go zooming around them like rings around a planet, which is kinda what they ended up looking like in this picture...).

So instead of, say, 4 electrons, they come into the cell with only 3. This makes them highly UNSTABLE. In order to get stable again, they go bumping around and STEAL ELECTRONS from the cell membrane, which end up damaging the cell (like in the lit-up cell above). It's also important to note that those damaged cells aren't just damaged themselves; the DNA inside them can get damaged as well, leading to replicas of damaged cells!
Basically, this problem multiplies, people.

"OH NO, WHAT IS THE CELL GOING TO DO?!"

Wait, all is not hopeless!
This is when our mighty ANTIOXIDANTS come in with plenty of electrons to donate to the free radicals. That's right, the free radicals no longer need to steal them from the healthy cells! Problem solved.


TAKEAWAY

Now can you see why I'm so excited about antioxidants?!

All of this culminates in a study I found recently concerning coffee drinkers. It explains that drinking 3-6 cups of coffee a day showed a 20% reduction in the likelihood of developing major degenerative diseases like Parkinson's, Alzheimer's, and Type II Diabetes. How is this related to antioxidants? Because in all these cases, coffee was shown to reduce some type of inflammation in them (what ANTIOXIDANTS address, remember). You see, the antioxidant- inflammation-fighting properties in coffee is powerful!


SOURCES
Powered by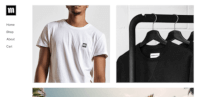 Create your own unique website with customizable templates.