My name is camille.
I ask a lot of questions.
When you think of a walnut, what do you think of? It's good for your brain, right?

I'm about to introduce you to some new thoughts on the wondrous walnut. Unbeknownst to us before, new research is finding that a walnut could actually be a POWERFUL SOURCE OF ANTIOXIDANTS for us. They may, in fact, produce more antioxidants than traditionally known sources, such as fruit. Could walnuts really replace oranges and acai berries in the symbolic antioxidant role? Could a walnut give you more antioxidants than a blueberry? ?

If you think fruits and vitamin C are your best bet for antioxidants, think again.

New research, largely promoted by David Perlmutter's new book, "Grain Brain", proves that our struggle to get antioxidants from diet alone is just that: a struggle (Perlmutter, 142).

"Our DNA can actually turn on the production of protective antioxidants in the presence of specific signals, and this internal antioxidant system is far more powerful than any nutritional supplement" (143).

...what does that mean?
It means that we are constantly trying to "outrun" the amount of free radicals our bodies encounter by eating foods rich in "antioxidants". However, Perlmutter explains that this strategy is not realistically feasible. He does the math.


Our body, on a daily basis and according to normal, daily, processes, produces: 10, 000,000,000,000,000,000 damaging FREE RADICALS per day.
And because it takes 1 ANTIOXIDANT to combat 1 FREE RADICAL,
that means we would need to eat that many ANTIOXIDANTS PER DAY just to compete!
Considering our fruits only give us hundreds, if not thousands of ANTIOXIDANTS a day (1 apple =1,500 mg ANTIOXIDANTS. Multiply that by the 5 fruits and veggies you're supposed to eat a day, and you're ideally only consuming about 7,500 mg. That's nothing compared to the 10,000,000,000,000,000,000 FREE RADICALS we're producing!), we just can't keep up this way.

So, how can we compete?


OMEGA-3: THE TRIGGER

"Far from being entirely dependent on external food sources of antioxidants, our cells have their own innate ability to generate antioxidant enzymes on demand" (144).
And how do they generate those?
New research has discovered a protein "switch" in our cells that induces certain genes to produce powerful "antioxidant and...detoxification defense systems" (145). If you're not familiar with biochemistry, just know that our bodies are a complex system of chemical processes, with millions of chemical reactions, each triggering the next to produce a desired product. They have found that omega-3 fats are the trigger that start the necessary reactions for these antioxidant products. Think of the domino effect: The omega-3 may not directly produce the end result (the antioxidant), but it definitely is the first one to fall.

If you're not such a fan of walnuts, no worries. Look for other foods that contain a certain omega-3 fatty acid called DHA (this will include your salmon and fish). They also found that foods such as green tea and broccoli can trigger the same pathway (146). So do a little research and go explore!

You've heard me talk a lot about antioxidants by now (see Coffee: Part III & The Magic Onion), so I'm guessing you can tell why I'm so excited. Since opting for more walnuts and foods rich in omega-3's, I've been able to both lower my sugar intake (avoiding barreling down those fruits) and have honestly felt a significant difference in my immunity. I feel confident to share this info because I really do feel stronger and healthier. I'd encourage you to check it out!

SOURCES

http://www.nature.com/nature/journal/v405/n6789/full/405903b0.html

Perlmutter, David. "Grain Brain" The Antioxidant Hoax. New York: Little, Brown and Company, 2013. p. 142-46.

http://www.whfoods.com/genpage.php?tname=foodspice&dbid=99

Powered by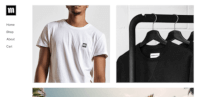 Create your own unique website with customizable templates.