My name is camille.
I ask a lot of questions.
Did this start off as a MAGICAL-ONION-FAIRY-CARRIAGE? No.
Was that the only plausible thing to make it when I learned of this vegetable's magical properties?
Maybe.
Yes?
Aghh I don't know...

Either way, here it is! Inspired by its magical properties, THE ONION.


QUERCETIN

If you don't already associate ONIONS with ANTI-INFLAMMATION, then let me introduce the idea. ONIONS contain a signature ANTIOXIDANT called QUERCETIN [for a review on what an antioxidant is/how it works, check out "COFFEE: PART III"].

Why is this special, you ask? Because (other than elderberries), onions have the highest known levels of this ANTIOXIDANT [33 mg compared to the 7.7mg of kale, or even just 5.5mg of blueberries].

Quercetin, like all antioxidants, has the ability to fight damaging particles in our body (free radicals) as a result of our internal and external environments. That is expected...and needed!

What I didn't expect to find was the suggestion to use onions to fight chronic asthma. As part of their ANTI-INFLAMMATORY processes, onions are considered BRONCHODILATORS. If you have any experience with asthma, you may already be familiar with this term. This just means it opens up (dilates) the bronchioles (the passageways that support air to the lungs). Because asthma constricts those bronchioles, consistent consumption of onions will help keep those lungs open and make a person less likely to suffer asthma attacks. Neat.

Bet you didn't know how great onions were for you. Learning about this vegetable made me think about the saying encouraging you to eat well, "fill your plate with color!" Well, now don't forget to add that white to your plate too!

SOURCES

http://www.whfoods.com/genpage.php?tname=foodspice&dbid=45


http://www.onions-usa.org/all-about-onions/onion-health-research


http://umm.edu/health/medical/altmed/supplement/quercetin


https://www.google.com/search?q=quercetin&espv=2&biw=1062&bih=604&source=lnms&tbm=isch&sa=X&ei=iwDiVK_bEoSqggTGuYPwDg&ved=0CAcQ_AUoAg#imgdii=_&imgrc=f7gxNsErDdGDdM%253A%3BJqr6axgN7GwpoM%3Bhttp%253A%252F%252Fviveshake.com%252Fwp-content%252Fuploads%252F2014%252F06%252Fquercetin-content.png%3Bhttp%253A%252F%252Fviveshake.com%252Fquercetin-powerful-antioxidant%252F%3B614%3B344


http://www.homeremedieslook.net/home-remedies-for-asthma-attack-in-children-and-adults/

Powered by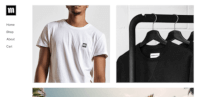 Create your own unique website with customizable templates.