My name is camille.
I ask a lot of questions.
Ahhhhh gum. After all these years of health and experiment, I consider this minty stick of goodness my only real last vice. Not ice cream, not candy, not even dark chocolate. This artificially sweet derivative of a traditional chew (beeswax or tree sap) is my post-meal grab. Not surprising, since mint- combined with the chewing action of gum-is known to stimulate enzymes to aid in digestion.

BUT the processed gum we chew today has so many chemicals in it...and I have been a loyal gum-aholic for so many years...that it has started to make me nervous. I want to know if my daily consumption of gum is increasing my risk of cancer. I have ruminated over this question for some time now, but have been such an addict, I never researched an answer.
I didn't really want to know.
But, my friends, I figure it's enough time wasted. For better or worse, it's time to figure this out.


To tackle this problem, I decided to investigate the main ingredients of most sugar free gums (mainly, ASPARTAME, SORBITOL, AND XYLITOL), and then look at sugarless gum as a whole. Because of its main presence in our food society (I use it to sweeten my hot drinks), and general controversial-ness, I chose to start with aspartame.


aspartame

According to the FDA, here are the facts:

ADI (Acceptable Daily Intake) = 3,750 mg for an average, 165 lb person
SO this person would have to drink:
19 diet sodas
OR
107 sugar-substitute packets
to go over the daily limit.

I think it's safe to say none of us consume that much, right? The American Cancer Society seems to think so too. In fact, according to the ACS (remember, our STANDARD for cancer research. So, I would say, VERY CREDIBLE), "no health problems have been consistently linked to aspartame use." The American Diabetes Association supports aspartame use as well, and has been promoting this sugar substitute to diabetics for years.
Alright, moving on.


Sorbitol

Apparently there isn't much more to say about sorbitol than was already said about aspartame. It is another sugar substitue, but the same opinions are held by the ACS as with aspartame: "a

ll of these sweeteners appear to be safe when used in moderation".A study in 2011 looked at the "controversial" as well as the "safe" perspectives on artificial sweeteners and explained it all nicely here

. While they did not conclusively support either side, they did point out that in the negative reports on artificial sweeteners, "

most of the studies have limitations such as effects shown only in animals not in human, small sample size, high doses, statistically non-significant or borderline significant, etc.". In other words, the methods of these studies were questionable for our purposes. Very telling...

xylitol

What is it? Another sugar substitute. How is it different? It's actually good for your teeth! Unlike ASPARTAME and SORBITOL, Xylitol is a naturally occurring compound. It is produced in your body, as well as being present in small amounts in fruit and other foods! I had no idea! Naturally suhweeeet.

take away

Apart from looking at the main ingredients in gum, I also promised to see what research has to say about chewing gum as a whole. Well, it turns out, the research is either pretty safe OR inconclusive on that end.

All medical opinions I found tended to agree with this particular radiation oncologist: "No clinical studies or reviews have shown that chewing sugar free gum has a causal effect on cancer" There you have it, folks.

While researching these answers, I couldn't help but browse through the "holistic" sites that condemn gum for all its "chemicals". Although being on these sites and hearing these holistic pundits sparks a certain fervor to ban all things "un-natural", I have to stop and remember the research I've already found. The TRUTH is that whether in portion or observed effects, the "damaging" science just isn't there. To wrap up this topic, I found a woman after my own heart. Alice over at GoAskAlice

confirmed every suspicion I've had about the benefits of chewing gum. In brief, she reminded us that humans have a tendency to want to chew, whether on "

leaves, grains, waxes, or various types of sweet grasses". She also praised sugarless gum for its ability to curb cravings and prevent consumption of excess calories.In conclusion, I'm happy to say I've let go of my anxiety surrounding gum. While my research had its limitations because I didn't extensively process ALL ingredients in chewing gum, I did complete my purposes of finding the link between gum and cancer risk. I'm not going to let sugar substitutes off the hook for other reasons (weight gain, effects on metabolism), but for now

I say enjoy your chew and GO GUM!

Sources

http://www.cancer.org/cancer/cancercauses/othercarcinogens/athome/aspartame
http://goaskalice.columbia.edu/sugar-free-gum-it-bad-me
http://www.diabetes.org/food-and-fitness/food/what-can-i-eat/understanding-carbohydrates/artificial-sweeteners/
http://www.xlear.com/about-xylitol-sweetener/xylitol-benefits/
https://www.healthtap.com/user_questions/162445
http://www.ncbi.nlm.nih.gov/pmc/articles/PMC3198517/

Powered by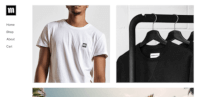 Create your own unique website with customizable templates.