My name is camille.
I ask a lot of questions.
I don't understand it. I know it's how we get wine and baked bread, chocolate and yogurt. I've heard the word, but confession time: I have no idea what it actually means. And recently I've been hearing a lot about a drink called KOMBUCHA. Have you heard of it? Apparently probiotics and healthy gut bacteria are good for us, and it's crucial to add fermented foods like these to our diet. So I ask. What is fermentation? And why is it good for us?


Fermentation is the process of transforming. It is most commonly used to turn a CARB into an ALCOHOL. The ones who do the fermenting are usually one of three actors: yeast, bacteria, or an oxygen-starved muscle cell. Basically, a little live bug that intakes (a CARB) and outputs (an ALCOHOL).

I visualize FERMENTATION as a machine. In this scenario, the yeast, bacteria, or muscle cell would be the machine. The CARBS enter the machine. And inside the machine is where all the action happens to output that ALCOHOL molecule.

So, Why Is That Important?

So, why is that important?

Well, apart from converting CARBS to alcohol, other by-products of the fermentation process include beneficial compounds such as enzymes, B-vitamins, Omega-3 fatty acids, and probiotics! Now I KNOW you've heard of those :)

So basically, with fermentation, we can produce foods that are teeming with GOOD bacteria that are producing these healthy compounds for us! Crazy cool.

There it is. Fermentation in a nutshell. Whichever way you slice it, it is definitely a crucial process for healthy digestion!

SOURCES

http://www.wisegeek.org/what-is-fermentation.htm



Powered by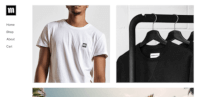 Create your own unique website with customizable templates.